Think Exceptional Events!
For all your Meetings, Incentives, Conferencing and Exhibitions (MICE) needs, we offer a one stop shop. This combined with our strategic approach ensures that we consistently deliver enthralling event experiences. Unlike many, we accomplish this while giving you the ability to have custom branded assets to ensure you are truly visible, wherever you showcase.
Our complete range of solutions includes:
Events Services
We combine creativity, originality  and experience to deliver concepts for Launch Events, Trade Shows, Cocktail Events & Business Forums.
Structures
With design, safety and appearance in mind, the structures we offer for your events are strong, flexible and
reliable.
Event ICT
Our event ICT comprises of the best digital hardware, content and software to help you interact with your audience.
Audio Visual
Amplify your message to a large audience and make the most out of your event attendance with our audio visual equipment.
Event Props
Our event props will turn your event into a unique visual spectacle by using out of the box event props that immerse the audiences' attention and entice them to engage with you.
Event Gamification
Our gamification solutions are engaging, memorable and they yield incredible results by giving your audience an exciting game experience built around our brand message.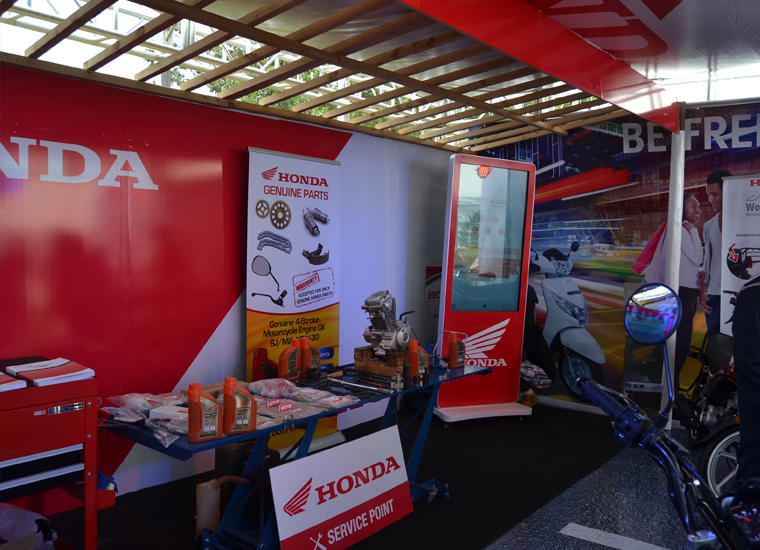 Custom Modular Booths
Our event custom modular booth services allow your event set up to convey your brand's message and identity at first glance using your logo, tagline, brand colors and symbols.